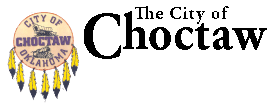 "Celebrating the Past, Enjoying the Present, & Preparing For The Future."



Fire Non emergency phone number 405 390-8300


Fire Safety Tips From Chief Bumgarner
Test smoke & CO detectors every month
Change batteries once a year
Plan an exit drill from your home and practice it
Have a place to meet outside and wait for the fire department
If your clothes catch on fire "STOP, DROP, & ROLL". Don't run, fall to the ground, cover your face and roll around until the fire is out! Practice this with your kids and use commonsense when you use fire around the house. Remember fire is a tool we use everyday.
HAVE FUN AND BE FIRE SAFE!